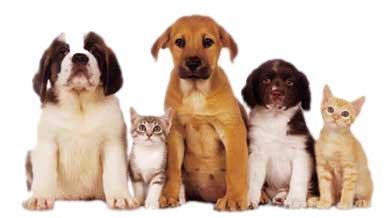 The Mobile Pet Vet offers low-cost spay/neuter services, vaccinations and micro chipping.
The van provides these services at locations throughout the community.
The Mobile Pet Vet schedule is available on the Calendar page.
FOR SURGERY
(SPAY/FEMALE NEUTER/MALE)
The number of surgeries that can be performed by the spay/neuter van is limited based on the size of animals requiring the surgery.
On average, the van can perform up to 20 surgeries per day.
Appointments are not required, the surgeries are determined on a first come-first serve basis.
Due to the difficulty of performing hysterectomies to sterilize female animals, the veterinarian may limit these surgeries to ten per day.
Sterilization surgery is a major surgery.
The owner(s) of the pet should expect to leave the animal at the spay/neuter van for a few hours.
If you have a cat or kitten please bring them in a carrier.
If you plan to spay or neuter your pet through the Mobile Pet Vet, please arrive before our starting hour (and even earlier on Saturday) to secure a surgery. Also please follow these pre-surgery guidelines:
o Pets brought for spaying/neutering should be
fasting, nothing to eat or drink after 8 pm the evening
before surgery.
o Puppies and kittens (6 months - 1 year) should not
have solid food after 11 p.m. of the night before the surgery.
o High-risk pets that may not be spayed or neutered due to health risks include:
§ Younger than 6 months
§ Older than 3 years of age
§ Overweight animals

* Females in heat, pregnant or are still producing
milk
§ Males whose testicles have not descended
§ Animals larger than 65 pounds
(It is extremely difficult to maneuver a large unconscious animal without risking injury to it due to space constraints inside the van.)
FOR VACCINATIONS ONLY
For customers needing vaccinations
and/or micro chipping only...
Please arrive by 8:00 am to avoid a wait while
we tend to customers and pets that have arrived
for spaying/neutering services.